Congratulations!


Your Free Secret $50 Stock Blueprint Is One more Click Away…

But you do need to Hurry! We are Only Opening 1,000 Membership Slots Today…

The regular price for a one-year subscription to DayTrader-X  is $299.

However, if you accept this invitation I'm going to authorize an instant 75% discount.

That means you can subscribe for only $49.95
You Will Receive A 
$744

 Value

PLUS, I'm going to include The Secret $50 Stock blueprint, 121 live consultation and deidcated account manager and 1 premium stock recommendation a month for FREE!

That makes this deal too good to pass up.

However, I can only make this offer available to you today.

You see, most of the stocks are so small I simply can't share them with too many people.

So I'm only making 1,000 of DayTrader-X Report membership slots available.

I anticipate these openings filling up in a matter of hours.

And I certainly can't guarantee I'll be able to accept any new members tomorrow.

In other words, if you want in… NOW is the time to act!

So time is of the essence.

Please take a few moments to fill out the short form below.

And I'll rush you Secret $50 stock blueprint, full Daytrader X membership and 1-2-1 Live consultation and account manger right now.

But you must hurry, as I only have 1,000 of these packages available today. I look forward to working with you.

To Your Success,

Timothy Harrison

Founder, DayTrader-X Report
***You're now seconds away from claiming your $50 Secret Stock Blueprint

Respond in the next 14 minutes, and I'll also send you 1 premium stock picks a month and a 1-21 live success advisor alongside all other bonuses included above.
As a new subscriber, you'll receive all monthly issues, my weekly updates and access to my crypto currency package.
You'll also get both of my special offers today…
Your Special Discounted Price:Ordinarily, it costs $299 for a one-year subscription. That's a great deal. However, right now, you can get an entire year for just $49.

That works out to 22 cents per day… a tiny price to pay considering how much money is at stake in the global explosion of cryptocurrencies.
Your 365-Day Guarantee:Take me up on my offer, and you'll have the entire year to try my work at no risk.

Everything you get today is yours to keep forever no matter what.

So there's no risk to you.
Everything You'll Get Today
One-Year Subscription  to the DayTrader-X Confidential Members Area – unlimited access to the entire in-depth report archives.

$299.00

The Complete Secret $50 Stock Blueprint

$149.00

1-2-1 Live Success Consultation and a dedicated account manager

$249.00

Access To the DayTrader.com premium financial news service

$49.00

At least 1 premium Stock recommendation per month

$149.00
YOURS FOR ONLY $49.9
Just fill out the order form below to get started.
I think it's the best decision you could make today… because we'll never see a boom like this again.
Not in your lifetime.
Look, when I placed my first trade it also felt a little scary.
But and you'll see, this is so easy even a kid can do.
And once you start gaining access to this explosive market that has already produced gains as high as 3,475%, 21,611% and even 81,465%…
"I promise you won't regret it."
On the other hand…
If you miss out on this incredible opportunity, you'll kick yourself for the rest of your life.
Fill out the form below to claim your FREE masterclass and get started.
With my guarantee, there's no risk to you at all.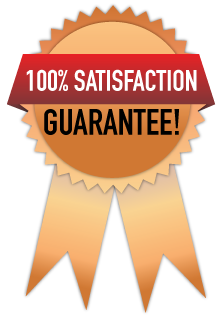 Our Guarantee:
 Risk Nothing, Keep Everything. Try It First, THEN Decide…
When you say yes today, you're simply agreeing to TRY our work to see if you like it. Your payment to join 
The DayTrader X Confidential 
is is refundable any time during the first year of your subscription. And all the gifts you get today are yours to keep no matter what. This means there's no risk to you at all. It's our way of saying thank you for giving 
DayTrader x
 a try.